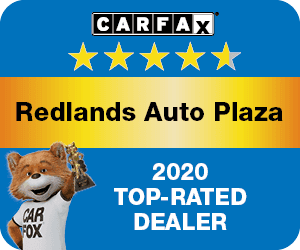 About Us
---
At Redlands Chrysler Dodge Jeep Ram our mission is simple. We are a family-owned dealership in Redlands, CA committed to providing VIP customer service and quality products at fair prices. Here we streamline every step of the car shopping experience to provide a great visit that puts you, the customer, first.
In fact, we proudly serve drivers from across Southern California, including San Bernardino, Yucaipa, Banning, Beaumont, Loma Linda, Grand Terrace, Highland, Big Bear, Lake Arrowhead, Moreno Valley, Hemet, San Jacinto Valley, Cherry Valley, Colton and Riverside. Whether you stop by our service department or our showroom, you can always expect to be treated like a VIP at Redlands Chrysler Dodge Jeep Ram. Stop by and see us today!
Mission Statement
Redlands Auto Plaza is committed to fulfill the transportation and financial service needs of our public, private, and commercial customers. Our mission is to constantly improve the quality of our products and services… to build and strengthen relationships of mutual trust… and to insure long term growth and security of the organization, employees, partners, and customers.
Values
How we accomplish our mission is as important as the mission itself. Fundamental to success for the Company are these basic values:
People. Our people are the source of our strength. They provide our corporate intelligence and determine our reputation and vitality. Involvement and teamwork are our core human values.
Products. Our products and services are the end result of our efforts, and we will continue to strive to make them the best to better serve our customers. As our products are viewed, so are we.
Profits. Profits are the ultimate measure of how efficiently we provide customers with the best products for their needs. Profits are required to survive and grow.
Guiding Principles
Quality comes first. To surpass our customer's expectations, the quality of our products and services must be our number one priority.
Customers are the focus of everything we do. Our work must be done with our customers in mind, providing better products and services than our competition.
Continuous and never-ending improvement is essential to our success. We must strive for excellence in everything we do: in our products, in their safety and value‑ and in our services, our human relations, our competitiveness and our profitability.
Employee involvement is our way of life. We are a team. We must treat each other with trust and respect.
Vendors and suppliers are our partners. The Company must maintain mutually beneficial relationships with all our business associates.
Integrity is never compromised. The conduct of our Company must be pursued in a manner that is socially responsible and commands respect for its integrity and for its positive contributions to society. Our doors are open to men and women alike without discrimination and without regard to ethnic origin or personal beliefs.
Redlands Auto Plaza is the premier Chrysler Jeep Dodge Ram dealers in the Inland Empire and Southern California. Thanks for visiting us online, we hope to see you see in our store!